Wash Away Library Fines June 1 - 7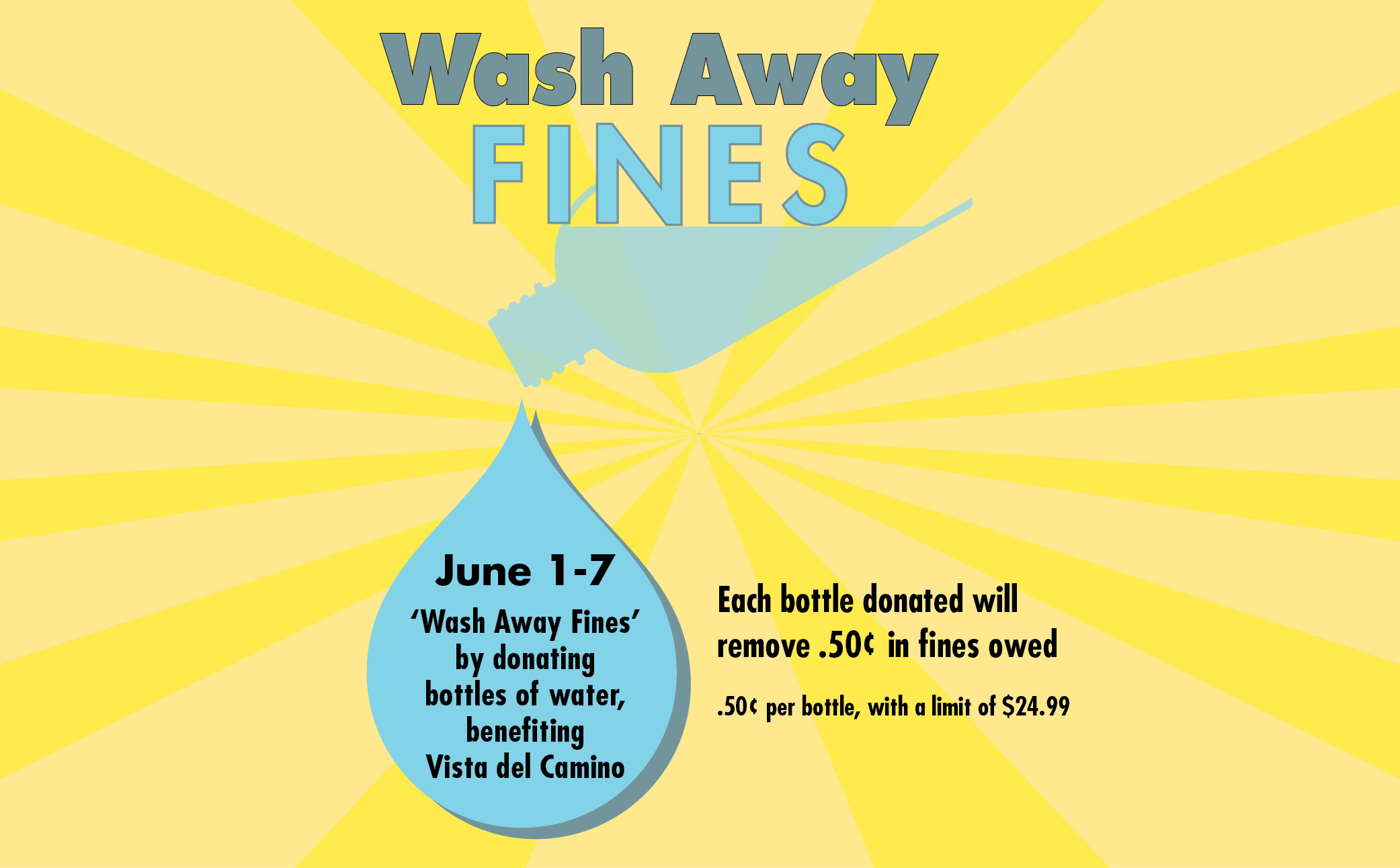 Bring in a bottle of water to donate, and .50¢ in fines will be removed from your account. All donations will be given to Vista del Camino to give to individuals in need this summer.
While you're at the library, be sure to sign up for the Summer Reading Program! The program runs through Aug. 1, and is a great way to get reading this summer while earning great prizes and a free book.
Note: 'Wash away your fines' cannot be applied to accounts in collection, or for lost / damaged item fees.