Books2Go Lending Libraries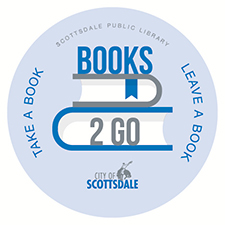 The Books2Go little library structures will be located in City of Scottsdale parks and other city locations. Designed by the Scottsdale Public Library, this project is a joint venture between the Facilities and the Parks Departments. Each Books2Go structure is iconic, built to reflect the location or a theme.
Our first Books2Go is a mini library doghouse designed and built by Encore fellow Jim Nance.
---
---